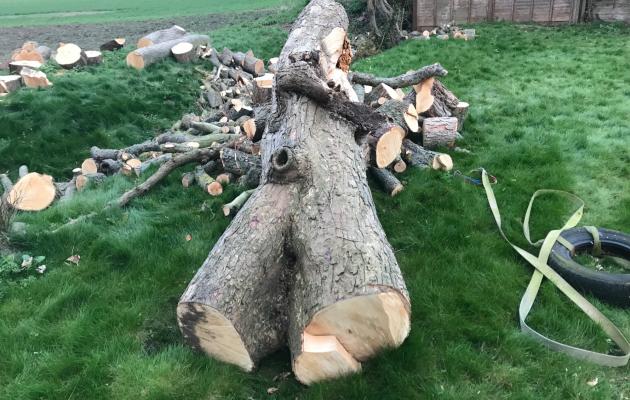 At this stage it generally goes one of two routes, either a design is produced so that the tree can be milled up appropriately for the project.  Or you may not know what you'd like to commission yet so the tree can be milled into a selection of sizes so the drying process can be under way taking the pressure off deciding what piece you'd like to commission.
What type of trees are suitable?
Most trees are suitable, it may be that the piece of furniture you'd like from your tree has to be designed to accommodate the grain and natural variations in the wood. Most trees I use are windblown with the occasional tree being felled for a house extension for example. I would definitely encourage you to not fell a tree just to have a piece of furniture made. It should be a tree that needs to be felled for a good reason or has been brought down by mother nature.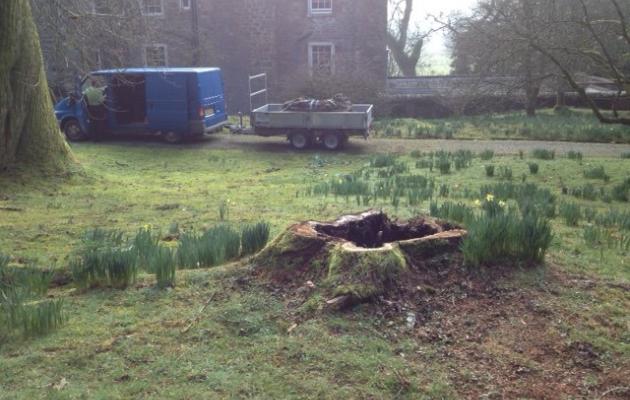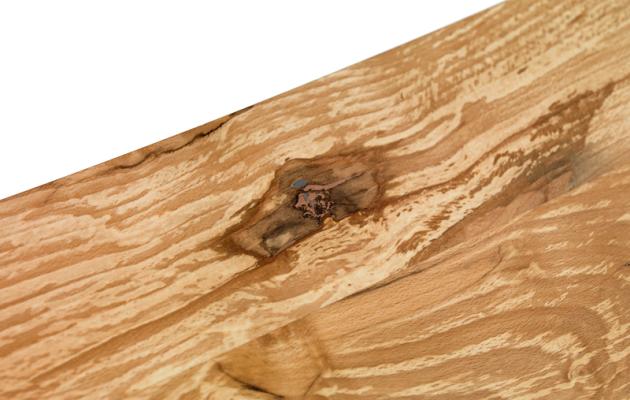 How big does my tree need to be?
That depends on the piece of furniture you'd like made, but even if it's a small tree or a shrub it can be used for details, perhaps drawer sides or handles. 
Who fells the tree?
Unfortunately I can't fell a tree that needs to come down for you, that's a job for a qualified tree surgeon. Once the tree is down it should be left as large as possible so it can be cut, if necessary, in an appropriate place for the planned furniture.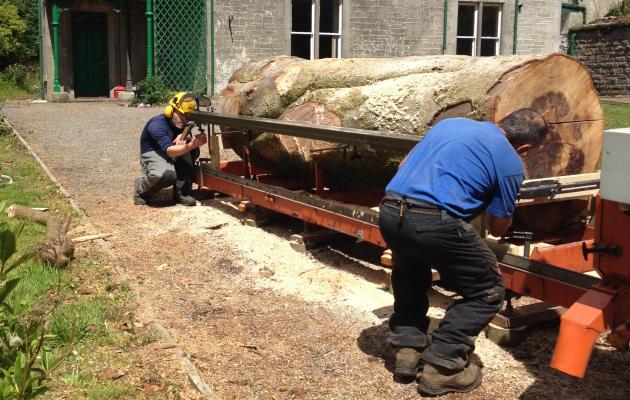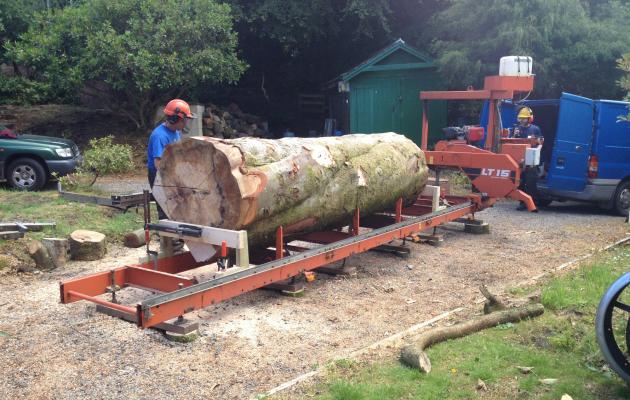 How is the timber milled?
I use my mobile bandsaw mill to plank the tree/s. If they are small I may collect the logs and bring them to my mill. For larger logs I will usually bring the mill to the log. Generally I will only travel with my mill an hour or so from  my workshop.
How long does it take?
Air drying is a slow process, depending on species and thickness of board it will generally take anywhere from 1 to 5 years to air dry the boards before they are ready for the final drying in my workshop. You may wish to have the boards drying at your property, you'll see them gradually change shape as well as, inevitably, splits start to open up. Alternatively I'll find a home for them in one of my many stashes.